Boiler Servicing throughout Plymouth
ASC Plumbing & Heating Ltd provides annual boiler servicing throughout Plymouth, including Salcombe and Ivybridge.

Schedule your annual boiler servicing with ASC Plumbing & Heating Ltd. Our comprehensive boiler servicing is designed to keep your boiler system in good working order and to help prevent future issues. A boiler service is required to keep your home and boiler system safe and efficient, as well as to maintain any manufacturer's warranty. Call 01752 313871 or use our website's contact form to organise your yearly boiler check.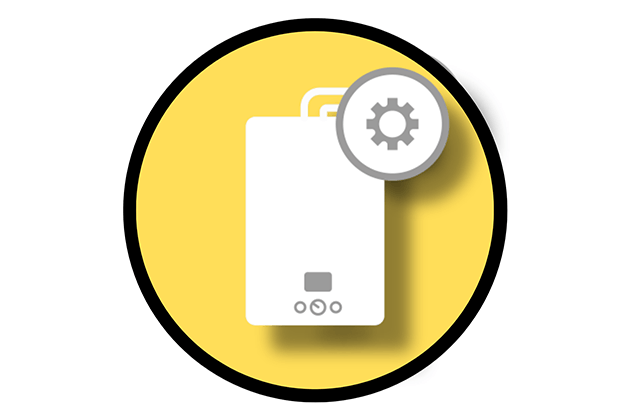 The Advantages of Annual Boiler Service
Servicing your boiler once a year can give you a variety of advantages and benefits. It is generally suggested by heating specialists and boiler manufacturers alike, and it is an essential element of keeping a safe and healthy boiler.
The most important reasons to schedule a boiler service:
Extend the lifespan of your boiler
A boiler service reduces wear and tear on your boiler system's components and increases its lifespan. You can avoid the cost of a new boiler by keeping your boiler in good working order.

Reduce your monthly spending
A boiler service will assist your boiler in operating more efficiently, saving your costs and slowing the depreciation of your boiler over time.
Maintain your boiler's manufacturer's warranty
Most extended warranties will require you to do an annual boiler service to ensure that your boiler system is in good working order.
Avoid more costly problems in the future
A boiler inspection performed by a heating specialist can help diagnose and prevent any potential problems with your boiler. This can help to reduce the possibility of a boiler failure or issue.

ASC Plumbing & Heating Ltd Gas Safe & OFTEC heating engineers are available for skilled boiler servicing
We've been undertaking safe gas and oil boiler servicing for over a decade and have earned a solid reputation as a reliable heating and plumbing company. We take pleasure in offering excellent boiler repair while also keeping our customers informed.
We are always upfront with our customers regarding the cost of their boiler service and make certain that they are receiving fair and competitive pricing. See what our clients have to say about our boiler servicing by reading our reviews.

Make a boiler servicing appointment in Plymouth or the surrounding areas
Call ASC Plumbing & Heating Ltd at 01752 313871 or use our quick contact form to inquire about boiler servicing. ASC Plumbing & Heating Ltd provides boiler service within a 20-mile radius of Plymouth, including Salcombe and Ivybridge.